🌇 Who's in Amsterdam now?
There's lots of people here now, want to organize a 🍻 meetup? Post a message in #amsterdam
👍 Quick tips
🚰 You can 👌 safely drink the tap water in Amsterdam
📱 Get a SIM card from Simyo
📱 Get ✈️travel and 👩‍⚕️medical insurance coverage in Netherlands from Nomad List in c/o with 🐧 Safety Wing
👩‍💻 Cowork at Spaces
☕️ Drink coffee & work at Coffee Company
💳 It is normal to tip 7.5% in Amsterdam
🗺 Here's a neighborhood map to get around: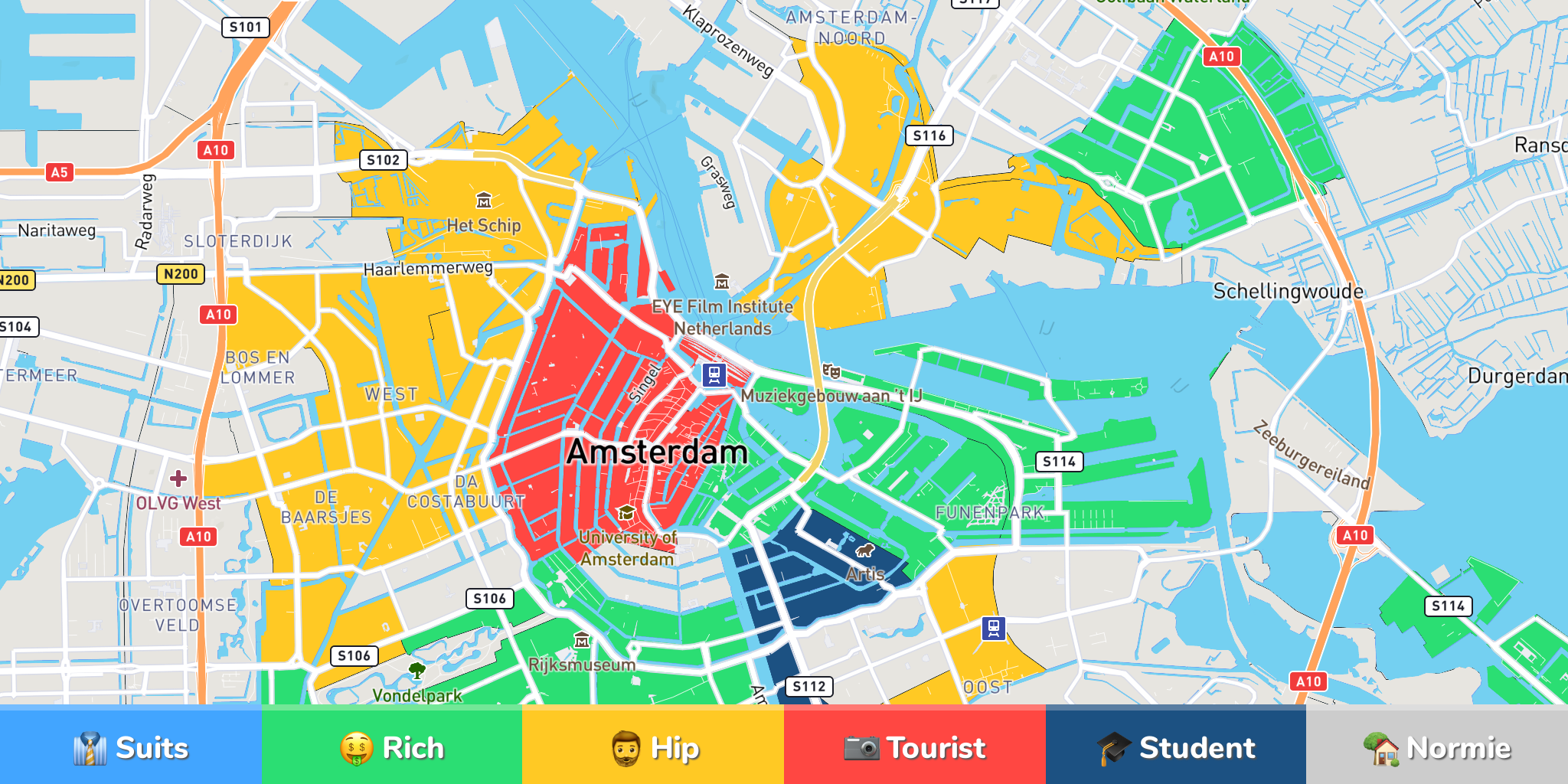 👩‍💻 Where to work in Amsterdam?
🛬 Who's arriving in Amsterdam soon?
✈️ People who traveled to Amsterdam previously
🛫 Where do people go after Amsterdam?