👍 Quick tips
💳 It is normal to tip 10% in Kraków
🗺 Here's a neighborhood map to get around: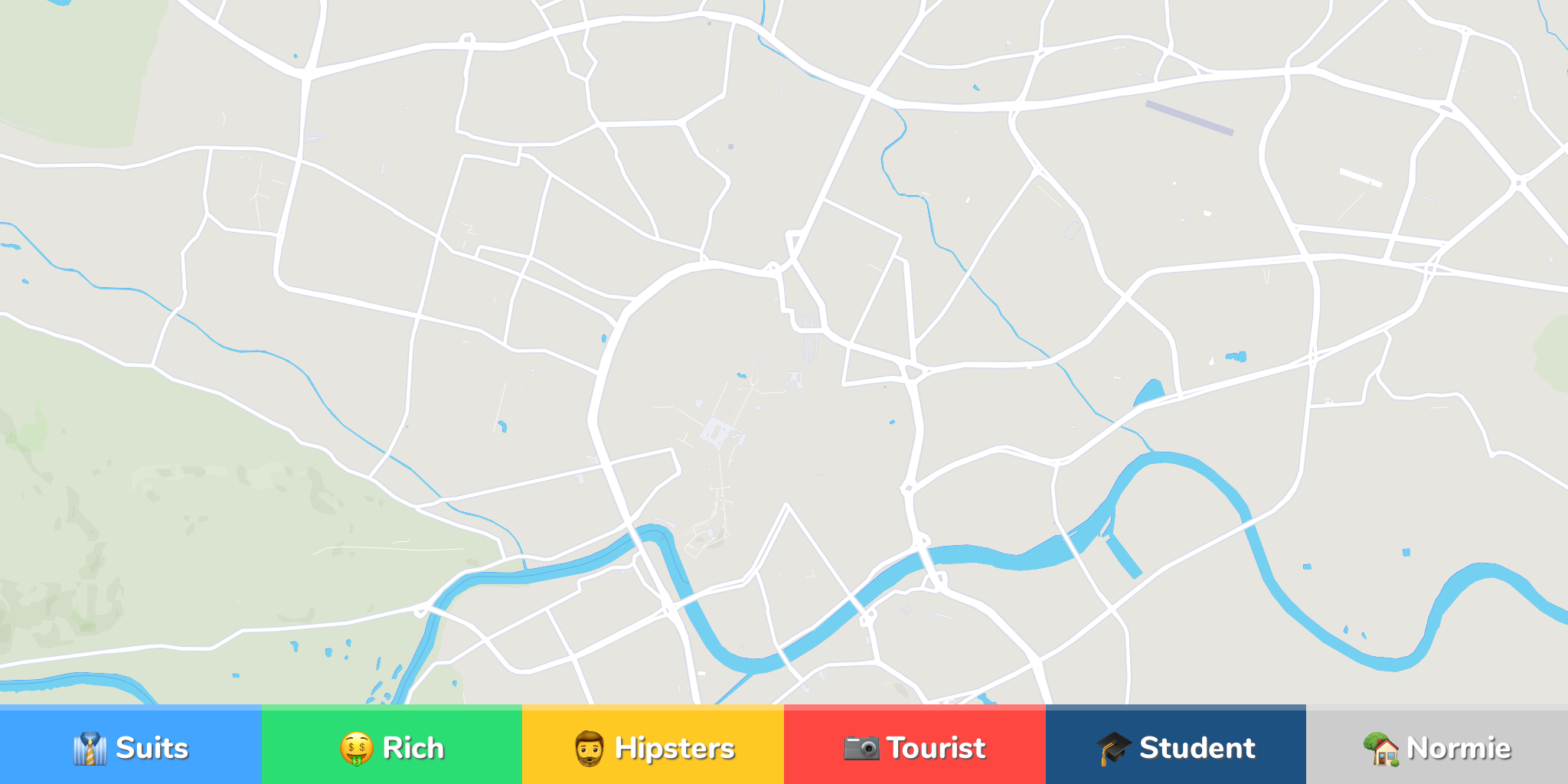 👩‍💻 Where to work in Kraków?
🛬 Who's arriving in Kraków soon?
✈️ People who traveled to Kraków previously
🛫 Where do people go after Kraków?
🎒 Nomad
💵 Cost
📡 Internet
😀 Fun
👮‍♀️ Safety
Prague is super awesome, it's a very beautiful city. However, I have learned two things about Prague which I want to share with future travelers and nomads, they are: - Only use ATMs that has the word "Bankomat" on it, all the other ATMs have really high fees or commission and may even in some cases support organized crime. - if you need to call the police for some reason, because of e.g. robbery or physical injury, make sure to call the state police or ask for the state police and not the municipal police. The municipal police can be very corrupt and in some cases support organized crime. That's my advice, take care.
🎒 Nomad
💵 Cost
📡 Internet
😀 Fun
👮‍♀️ Safety
Have spent over 4 years living in Budapest and also extended periods in many other places usually towards the top of the rankings on nomadlist. Nothing compares to Budapest. It is by far the best place in the world to live for people of all ages, but especially young people. It has everything and anything you could possibly want and it's centrally located in the best continent on the planet. I moved away for a few specific reasons but really hate that I had to. The only city I think is even close in comparison to how great Budapest is, is Barcelona.
🎒 Nomad
💵 Cost
📡 Internet
😀 Fun
👮‍♀️ Safety
🎒 Nomad
💵 Cost
📡 Internet
😀 Fun
👮‍♀️ Safety
Awesome place to travel to, fun environment and beautiful city.
🎒 Nomad
💵 Cost
📡 Internet
😀 Fun
👮‍♀️ Safety
Been living in 3 different centrally located airbnb in Berlin (2018), each between 800 and 900€ per month for 40-45 sqm (we're two, so 400-450€ each). Each time a full flat and not a shared airbnb, legal now since some months (though it was always possible to get a full flat before as well). Internet was always between 15 and 50 mbps. I spend 100€ per week on food, including restaurants (pretty cheap here), check for Turkish market on Maybachufer and Turkish stores in Neukölln (I spend less on food here than in Chiang Mai!). Berlin is such an awesome place to live, very multicultural, very tolerant, many different neighborhoods, quite relaxed feeling, many parks, lakes all around. No need to speak German at all. Come over here, probably one one of the best place on earth ;) (written in Sept 2018)
Join
Nomad List
Join 100,000+ nomads traveling 🌍around the world
Join
Nomad List
3 Month Membership
$20/month
Billed in one payment of $60

12 Months Membership
$8.25/month
Billed in one payment of $99

Lifetime Membership
$149
Billed in one payment of $149

You get immediate access after clicking Join Now
Welcome to
Nomad List
💖 Thank you so much for supporting Nomad List! I really appreciate it!
📬 First, please go to your email and click the confirm link first to verify your email address.
💌 After you confirm your email I'll sent you an email with more info.
👩‍💻 You can then start using all the Nomad List member-only features!
💭 If you have any feedback, please tweet me!