Welcome to Nomad List's friend finder! 🥳
Discover new and interesting people nearby while traveling and working remotely around the world. Meet people with similar interests to you and the places you visit.
Country flags show if you've been to the same countries. Tags show which ones you both match on.
You both swiped right!
Message
‹
›
×
Join
Nomad List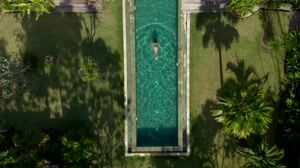 Lite Membership
Full Membership
One-time-payment: $39.98 $19.99 💫2023 NEW YEAR 0% off
Billed once. Then never again. 0-day money back.
32,084 members + 372 people joined this month
We donate 1% of our revenue to remove CO₂ from the atmosphere
Already a member? Log in. By signing up, you agree to our TOS. Nomad List provides you immediate access to digital content as soon as you complete your purchase, without waiting the 14-day withdrawal period. Therefore, you expressly waive your right to withdraw from this purchase.
Nomad List members
work remotely at
Your username is used across the site, for example in your profile URL: https://nomadlist.com/@username. You can change it later.
We use your birth date to better match you with other nomads and personalize destination recommendations to you. As well as measure the changing demographics of nomads.
Let people know things you like to do, where you're from, where you work, where you'd like to visit, what's your favorite food etc.!
Please set a real color profile photo of just your face.
Welcome to
Nomad List
💖 Thanks for signing up! I hope you like my site. I put a lot of effort into making it.
📬 First, please go to your email and click the confirm link first to verify your email address, check your spam folder if you can't find it
💌 After you confirm your email we'll send you an email with more info
👩‍💻 You can start using Nomad List's member-only features now!
✨ To see all results
by @levelsio
79ms