4 cities matching your filters, first 5 shown and -1 hidden, to see all
Azores
Portugal
Jan
Feb
Mar
Apr
May
Jun
Jul
Aug
Sep
Oct
Nov
Dec
Feels
17°

cool

15°

cool

16°

cool

17°

cool

19°

mild

21°

mild

23°

mild

24°

warm

23°

mild

22°

mild

20°

mild

18°

cool

Real
17°

cool

16°

cool

16°

cool

17°

cool

19°

mild

21°

mild

23°

mild

24°

warm

23°

mild

22°

mild

20°

mild

18°

cool

Humidity
damp
77%
damp
72%
damp
72%
damp
72%
comfy
76%
comfy
71%
comfy
75%
comfy
77%
comfy
72%
comfy
75%
comfy
72%
comfy
71%
Rain
rainy
75mm
not rainy
50mm
not rainy
37mm
rainy
89mm
not rainy
26mm
not rainy
40mm
not rainy
11mm
not rainy
33mm
not rainy
32mm
rainy
97mm
rainy
85mm
rainy
92mm
Clouds
cloudy
58%
cloudy
74%
cloudy
65%
cloudy
65%
cloudy
62%
cloudy
55%
pockets
46%
cloudy
50%
pockets
49%
cloudy
65%
cloudy
62%
cloudy
69%
Air quality
clean
30** AQI
clean
30** AQI
clean
30** AQI
clean
30** AQI
clean
30** AQI
clean
30** AQI
clean
30** AQI
clean
30** AQI
clean
30** AQI
clean
30** AQI
clean
30** AQI
clean
30** AQI
Sun

Nomad List members

2 people

2 people

2 people

2 people

2 people

2 people

2 people

4 people

2 people

2 people

3 people

2 people

Fuerteventura, Canary Islands
Spain
Jan
Feb
Mar
Apr
May
Jun
Jul
Aug
Sep
Oct
Nov
Dec
Feels
19°

mild

19°

mild

19°

mild

21°

mild

21°

mild

22°

mild

23°

mild

24°

warm

24°

warm

24°

warm

21°

mild

21°

mild

Real
19°

mild

19°

mild

19°

mild

21°

mild

21°

mild

22°

mild

23°

mild

24°

warm

24°

warm

24°

warm

21°

mild

21°

mild

Humidity
comfy
61%
comfy
61%
comfy
64%
comfy
65%
comfy
69%
comfy
68%
comfy
72%
comfy
74%
comfy
72%
comfy
69%
comfy
63%
comfy
64%
Rain
not rainy
7mm
not rainy
9mm
not rainy
3mm
not rainy
2mm
not rainy
1mm
not rainy
1mm
not rainy
0mm
not rainy
0mm
not rainy
1mm
not rainy
1mm
not rainy
7mm
not rainy
1mm
Clouds
pockets
25%
pockets
10%
pockets
25%
pockets
16%
pockets
18%
pockets
27%
pockets
23%
pockets
19%
pockets
23%
pockets
29%
pockets
42%
pockets
27%
Air quality
clean
50** AQI
clean
50** AQI
clean
50** AQI
clean
50** AQI
clean
50** AQI
clean
50** AQI
clean
50** AQI
clean
50** AQI
clean
50** AQI
clean
50** AQI
clean
50** AQI
clean
50** AQI
Sun

Nomad List members

4 people

3 people

3 people

3 people

2 people

2 people

2 people

2 people

2 people

2 people

3 people

3 people

Madeira
Portugal
Jan
Feb
Mar
Apr
May
Jun
Jul
Aug
Sep
Oct
Nov
Dec
Feels
18°

cool

17°

cool

17°

cool

18°

cool

21°

mild

21°

mild

23°

mild

24°

warm

23°

mild

23°

mild

21°

mild

19°

mild

Real
17°

cool

17°

cool

17°

cool

18°

cool

20°

mild

21°

mild

23°

mild

24°

warm

23°

mild

23°

mild

20°

mild

19°

mild

Humidity
comfy
63%
comfy
63%
comfy
64%
comfy
65%
comfy
67%
comfy
66%
comfy
68%
comfy
68%
comfy
65%
comfy
65%
comfy
62%
comfy
63%
Rain
rainy
69mm
not rainy
30mm
not rainy
29mm
not rainy
14mm
not rainy
5mm
not rainy
6mm
not rainy
1mm
not rainy
4mm
not rainy
8mm
not rainy
3mm
not rainy
19mm
rainy
64mm
Clouds
cloudy
61%
pockets
47%
cloudy
52%
cloudy
52%
pockets
45%
pockets
43%
pockets
17%
pockets
24%
pockets
41%
pockets
41%
pockets
50%
cloudy
59%
Air quality
clean
28** AQI
clean
28** AQI
clean
28** AQI
clean
28** AQI
clean
28** AQI
clean
28** AQI
clean
28** AQI
clean
28** AQI
clean
28** AQI
clean
28** AQI
clean
28** AQI
clean
28** AQI
Sun

Nomad List members

5 people

5 people

6 people

6 people

13 people

7 people

5 people

5 people

5 people

8 people

8 people

6 people

Gibraltar
Gibraltar
Jan
Feb
Mar
Apr
May
Jun
Jul
Aug
Sep
Oct
Nov
Dec
Feels
13°

cool

16°

cool

17°

cool

18°

cool

21°

mild

23°

mild

25°

warm

29°

very warm

25°

warm

22°

mild

17°

cool

16°

cool

Real
14°

cool

16°

cool

17°

cool

19°

mild

21°

mild

23°

mild

25°

warm

26°

warm

25°

warm

22°

mild

17°

cool

16°

cool

Humidity
damp
77%
damp
79%
damp
73%
comfy
78%
comfy
73%
comfy
75%
comfy
70%
comfy
78%
comfy
75%
comfy
80%
damp
71%
damp
79%
Rain
rainy
240mm
rainy
56mm
rainy
88mm
rainy
76mm
not rainy
7mm
not rainy
9mm
not rainy
1mm
not rainy
4mm
rainy
67mm
not rainy
9mm
rainy
82mm
rainy
89mm
Clouds
cloudy
56%
cloudy
67%
cloudy
53%
cloudy
64%
pockets
49%
pockets
36%
pockets
24%
pockets
37%
pockets
35%
pockets
48%
pockets
25%
cloudy
54%
Air quality
clean
26 AQI
clean
30 AQI
clean
34 AQI
clean
35 AQI
clean
33 AQI
clean
28 AQI
clean
29 AQI
clean
30 AQI
clean
32 AQI
clean
31 AQI
clean
27 AQI
clean
26 AQI
Sun

Nomad List members

3 people

1 people

1 people

2 people

2 people

2 people

2 people

1 people

1 people

1 people

2 people

1 people
4 cities matching your filters, first 5 shown and -6 hidden, to see all results
* AQI data not available from historical records by month, so we use the World Health Organization annual average. ** AQI data not available from historical records by month, or WHO annual average, so we show you the current AQI there instead. Temperature and humidity data sourced from Dark Sky, air quality data sourced from World Air Quality Index Project and for annual averages from World Health Organization and for current values from AirVisual, Nomad List memebrs count from check-ins to cities. Historical data from all sources is adapted as forecasts for each month in each city. Green is good. Red is bad.
‹
›
×
Join
Nomad List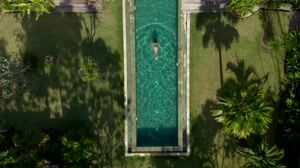 Lite Membership
Full Membership
One-time-payment: $39.98 $19.99 💫2023 NEW YEAR 0% off
Billed once. Then never again. 0-day money back.
32,175 members + 321 people joined this month
We donate 1% of our revenue to remove CO₂ from the atmosphere
Already a member? Log in. By signing up, you agree to our TOS. Nomad List provides you immediate access to digital content as soon as you complete your purchase, without waiting the 14-day withdrawal period. Therefore, you expressly waive your right to withdraw from this purchase.
Nomad List members
work remotely at
Your username is used across the site, for example in your profile URL: https://nomadlist.com/@username. You can change it later.
We use your birth date to better match you with other nomads and personalize destination recommendations to you. As well as measure the changing demographics of nomads.
Let people know things you like to do, where you're from, where you work, where you'd like to visit, what's your favorite food etc.!
Please set a real color profile photo of just your face.
Welcome to
Nomad List
💖 Thanks for signing up! I hope you like my site. I put a lot of effort into making it.
📬 First, please go to your email and click the confirm link first to verify your email address, check your spam folder if you can't find it
💌 After you confirm your email we'll send you an email with more info
👩‍💻 You can start using Nomad List's member-only features now!
✨ To see all results
by @levelsio
97ms