Near people
All people
2019
2018
2017
2016
2015
2014
2013
2012
2011
2007
2005
2002
1995
1993
—

×

29 Oct '19
8mo
18 Jun
18 Jun
29 Oct '19

Durban

24°C

South Africa

1 Oct '19
28d
29 Oct '19
29 Oct '19
1 Oct '19

Chiang Mai

31°C

Thailand
25 Sep '19
6d
1 Oct '19
1 Oct '19
25 Sep '19

Kuala Lumpur

32°C

Malaysia
6 Aug '19
2mo
24 Sep '19
24 Sep '19
6 Aug '19

Chiang Mai

31°C

Thailand
2 Aug '19
3d
5 Aug '19
5 Aug '19
2 Aug '19

Bangkok

32°C

Thailand
18 Jun '19
1mo
1 Aug '19
1 Aug '19
18 Jun '19

Kuala Lumpur

32°C

Malaysia
9 May '19
1mo
18 Jun '19
18 Jun '19
9 May '19

George Town, Penang

31°C

Malaysia
6 May '19
2d
8 May '19
8 May '19
6 May '19

Kuala Lumpur

32°C

Malaysia
5 May '19
1d
6 May '19
6 May '19
5 May '19

Bangkok

35°C

Thailand
2 May '19
3d
5 May '19
5 May '19
2 May '19

Johannesburg

20°C

South Africa

7 Apr '19
26d
3 May '19
3 May '19
7 Apr '19

Jeffrey's Bay

South Africa
28 Jan '19
2mo
6 Apr '19
6 Apr '19
28 Jan '19

Durban

27°C

South Africa
14 Jan '19
14d
28 Jan '19
28 Jan '19
14 Jan '19

Bangkok

32°C

Thailand

2018

5 Nov '18
2mo
14 Jan '19
14 Jan '19
5 Nov '18

Chiang Mai

30°C

Thailand
2 Nov '18
3d
5 Nov '18
5 Nov '18
2 Nov '18

Bangkok

32°C

Thailand
29 Oct '18
4d
2 Nov '18
2 Nov '18
29 Oct '18

Durban

24°C

South Africa

26 Oct '18
3d
29 Oct '18
29 Oct '18
26 Oct '18

Johannesburg

26°C

South Africa

11 Aug '18
3mo
26 Oct '18
26 Oct '18
11 Aug '18

Durban

22°C

South Africa

21 Jul '18
21d
11 Aug '18
11 Aug '18
21 Jul '18

Jeffrey's Bay

South Africa

2017

28 Dec '17
7mo
21 Jul '18
21 Jul '18
28 Dec '17

Durban

25°C

South Africa

16 Dec '17
12d
28 Dec '17
28 Dec '17
16 Dec '17

Jeffreys Bay

South Africa
13 Jun '17
6mo
15 Dec '17
15 Dec '17
13 Jun '17

Scottburgh

South Africa
4 Jun '17
8d
12 Jun '17
12 Jun '17
4 Jun '17

Kruger Park

South Africa
2 Jun '17
1d
3 Jun '17
3 Jun '17
2 Jun '17

Mbabane

Swaziland
4 Mar '17
3mo
1 Jun '17
1 Jun '17
4 Mar '17

Durban

27°C

South Africa

2 Feb '17
29d
3 Mar '17
3 Mar '17
2 Feb '17

Port Elizabeth

24°C

South Africa

2016

17 Dec '16
2mo
1 Feb '17
1 Feb '17
17 Dec '16

Durban

25°C

South Africa

26 Feb '16
10mo
16 Dec '16
16 Dec '16
26 Feb '16

Seoul

2°C

South Korea

2015

27 Dec '15
2mo
25 Feb '16
25 Feb '16
27 Dec '15

Durban

25°C

South Africa
24 Dec '15
2d
26 Dec '15
26 Dec '15
24 Dec '15

Hong Kong

21°C

Hong Kong
1 Sep '15
4mo
24 Dec '15
24 Dec '15
1 Sep '15

Seoul

26°C

South Korea
23 Aug '15
9d
1 Sep '15
1 Sep '15
23 Aug '15

Kuala Lumpur

32°C

Malaysia
19 Aug '15
4d
23 Aug '15
23 Aug '15
19 Aug '15

Singapore

31°C

Singapore
1 Mar '15
6mo
18 Aug '15
18 Aug '15
1 Mar '15

Seoul

9°C

South Korea
29 Jan '15
1mo
1 Mar '15
1 Mar '15
29 Jan '15

Hong Kong

20°C

Hong Kong
22 Jan '15
7d
29 Jan '15
29 Jan '15
22 Jan '15

Durban

27°C

South Africa

15 Jan '15
7d
22 Jan '15
22 Jan '15
15 Jan '15

Komatipoort

South Africa

2014

28 Dec '14
17d
14 Jan '15
14 Jan '15
28 Dec '14

Swakopmund

Namibia
27 Dec '14
1d
28 Dec '14
28 Dec '14
27 Dec '14

Windhoek

29°C

Namibia

26 Dec '14
1d
27 Dec '14
27 Dec '14
26 Dec '14

Kang

Botswana
24 Dec '14
2d
26 Dec '14
26 Dec '14
24 Dec '14

Johannesburg

24°C

South Africa
1 Sep '14
4mo
23 Dec '14
23 Dec '14
1 Sep '14

Seoul

26°C

South Korea
15 Jun '14
3mo
1 Sep '14
1 Sep '14
15 Jun '14

Durban

23°C

South Africa

27 Feb '14
4mo
15 Jun '14
15 Jun '14
27 Feb '14

Seoul

2°C

South Korea

2013

23 Dec '13
2mo
27 Feb '14
27 Feb '14
23 Dec '13

Durban

25°C

South Africa

22 Dec '13
1d
23 Dec '13
23 Dec '13
22 Dec '13

Beijing

2°C

China

15 Feb '13
10mo
22 Dec '13
22 Dec '13
15 Feb '13

Seoul

2°C

South Korea

2012

16 Nov '12
3mo
15 Feb '13
15 Feb '13
16 Nov '12

Durban

25°C

South Africa

23 Feb '12
9mo
16 Nov '12
16 Nov '12
23 Feb '12

Seoul

2°C

South Korea
22 Feb '12
1d
23 Feb '12
23 Feb '12
22 Feb '12

Dubai

24°C

United Arab Emirates

2011

24 Apr '11
10mo
22 Feb '12
22 Feb '12
24 Apr '11

Durban

25°C

South Africa

10 Apr '11
14d
24 Apr '11
24 Apr '11
10 Apr '11

Cape Town

21°C

South Africa

2007

15 Jun '07
4yr
10 Apr '11
10 Apr '11
15 Jun '07

Durban

23°C

South Africa

1 Jun '07
14d
15 Jun '07
15 Jun '07
1 Jun '07

Maputo

24°C

Mozambique

2005

7 Mar '05
2yr
1 Jun '07
1 Jun '07
7 Mar '05

Durban

27°C

South Africa
4 Mar '05
3d
7 Mar '05
7 Mar '05
4 Mar '05

Maputo

30°C

Mozambique

2002

1 Apr '02
3yr
4 Mar '05
4 Mar '05
1 Apr '02

Durban

25°C

South Africa

1995

4 Apr '95
7yr
1 Apr '02
1 Apr '02
4 Apr '95

Heilbron

South Africa

1993

18 Aug '93
2yr
4 Apr '95
4 Apr '95
18 Aug '93

Johannesburg

21°C

South Africa
📈 Averages over time
Average temperature and ratings of the cities you went (and when you were there). Interesting to see if there's progression in the quality of the places you visit. Be sure to add your home country cities too to make this chart accurate.
🗯 Forum replies
We launch in 2 weeks. In the US, we use Apple TV and Netflix regularly. Do these work abroad?
We just finished our first stint around South East Asia and somehow survived 3 days of way too many flights, leaving me to feel like death.
Too much shitty airplane food, not enough sleep, big time difference from Mexico to SEA.
Anyone have tips to prevent that more in the future (aside from better flight plans)? More importantly, how do I recover faster from this horror?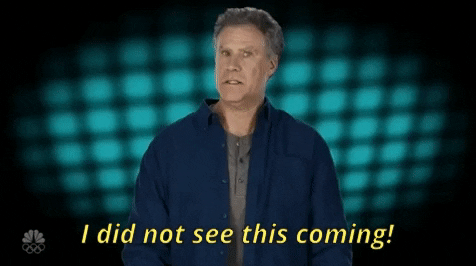 I am trying to figure out three things. An average of how much data everyone uses per month, a low end of how little data is used, and a high end of how much data can be used? I am not interested in your methods of acquiring data. I am just interested in how much you use as a whole. This includes both work data usage and your personal data usage.
I'm a South African about to become a Nomad next year. I will still be employed by a South African company and receive a salary into my FNB bank account monthly.
I will be mostly based in Serbia but plan on travelling a lot. Does anyone have any advice on the best bank account to have? Is there a way to not get charged a small fortune in ATM charges and avoid getting my account frozen for using it in lots of countries?
I'm unsure of the best way to handle things. Should I try get another bank account outside of SA (Can I even do that)? I also have a British Passport if that makes a difference.
If any of you have any experienced advice I would be very grateful, Thanks in advance!
✨ Recommended destinations
This is an algorithmic recommendation based on @ronald's trips history to find places they haven't been to yet that other people with similar travels as them also went and liked.
Bali is amazing, but Canggu isn't really that great -- actually there are SO MANY better places, lik

⭐️ Score

💵 Cost

📡 Internet

😀 Fun

👮 Safety
🌥
Feels

32°

90°
28°
83°
🥵
AQI
28
0
$1,303

/ mo
19
Mbps
×
Great vibe and lovely people (I was surprised at the number of foreigners even in January!), fun nig

⭐️ Score

💵 Cost

📡 Internet

😀 Fun

👮 Safety
☀️
Feels

23°

73°
23°
74°
AQI
23
0
$2,038

/ mo
30
Mbps
×
I spent 1 month and 4 days in Berlin, Great the city, functional, no too crowded, a lot of things to

⭐️ Score

💵 Cost

📡 Internet

😀 Fun

👮 Safety
🌥
Feels

22°

72°
22°
72°
AQI
34
0
$2,888

/ mo
29
Mbps
×
I stayed here for a month in July last year. There's lots of cool aspects to the city but I hated it

⭐️ Score

💵 Cost

📡 Internet

😀 Fun

👮 Safety
🌧
Feels

25°

77°
25°
76°
AQI
33
0
$1,439

/ mo
41
Mbps
×
Definitely check out The Key (on near Zhong Xiao Dun Hua station) if living here for more than a mon

⭐️ Score

💵 Cost

📡 Internet

😀 Fun

👮 Safety
🌤
Feels

47°

117°
33°
92°
🥵
AQI
39
0
$1,918

/ mo
20
Mbps
×
I have been living in London for over 2 years as a student. It's ridiculously expensive. However, th

⭐️ Score

💵 Cost

📡 Internet

😀 Fun

👮 Safety
🌦
Feels

22°

72°
22°
71°
AQI
44
0
$3,842

/ mo
20
Mbps
×
During winter is quite safe plus much cheaper. Some nightclubs are free and yet there is still a lot

⭐️ Score

💵 Cost

📡 Internet

😀 Fun

👮 Safety
🌧
Feels

28°

82°
26°
79°
AQI
34
0
$2,832

/ mo
38
Mbps
×
Honestly, this is an awesome place to be if you're actually trying to get work done. It's a bit of a

⭐️ Score

💵 Cost

📡 Internet

😀 Fun

👮 Safety
🌥
Feels

32°

90°
27°
81°
🥵
AQI
66
0
$1,399

/ mo
12
Mbps
×
❤️ Favorites
I stayed here for a month in July last year. There's lots of cool aspects to the city but I hated it

⭐️ Score

💵 Cost

📡 Internet

😀 Fun

👮 Safety
🌧
Feels

25°

77°
25°
76°
AQI
33
0
$1,439

/ mo
41
Mbps
×
I just want to clarify that if you have residence in Argentina, you have to pay taxes in Argentina.

⭐️ Score

💵 Cost

📡 Internet

😀 Fun

👮 Safety
🌥
Feels

12°

54°
13°
56°
AQI
46
1
$932

/ mo
19
Mbps
×
Definitely check out The Key (on near Zhong Xiao Dun Hua station) if living here for more than a mon

⭐️ Score

💵 Cost

📡 Internet

😀 Fun

👮 Safety
🌤
Feels

47°

117°
33°
92°
🥵
AQI
39
2
$1,918

/ mo
20
Mbps
×
We spent January in Santa Cruz and had a fantastic stay. The people we met were nice, the weather wa

⭐️ Score

💵 Cost

📡 Internet

😀 Fun

👮 Safety
🌥
Feels

23°

73°
23°
74°
AQI
38
3
$1,986

/ mo
25
Mbps
×
It used to have a lot of character and charm but all the construction is making the city lose its cu

⭐️ Score

💵 Cost

📡 Internet

😀 Fun

👮 Safety
🌧
Feels

34°

93°
28°
83°
🥵
AQI
66
4
$960

/ mo
16
Mbps
×
Safe for female solo travelers with affordable accommodations. Nature lovers should like it.

⭐️ Score

💵 Cost

📡 Internet

😀 Fun

👮 Safety
🌧
Feels

22°

72°
22°
72°
AQI
46
5
$1,744

/ mo
18
Mbps
×
its very possible to be a digital nomad in japan - 3 months tourist visa on arrival. free wifi at st

⭐️ Score

💵 Cost

📡 Internet

😀 Fun

👮 Safety
🌧
Feels

24°

75°
24°
75°
AQI
29
6
$2,535

/ mo
25
Mbps
×
Tokyo has so much to offer and so much to do. It is easily overwhelming. Whereas I usually take my f

⭐️ Score

💵 Cost

📡 Internet

😀 Fun

👮 Safety
🌧
Feels

30°

86°
27°
80°
AQI
18
7
$3,404

/ mo
30
Mbps
×
🌎 Regions collected (3 of 9)
🚩 Flags collected (12 of 276)
🇿🇦
🇲🇿
🇦🇪
🇰🇷
🇨🇳
🇧🇼
🇳🇦
🇭🇰
🇸🇬
🇲🇾
🇸🇿
🇹🇭
🛬 Most visits
Lot's of great little eating places hidden around. the food style is much different than Johannesbur

⭐️ Score

💵 Cost

📡 Internet

😀 Fun

👮 Safety
🌥
Feels

22°

72°
22°
71°
AQI
61
16x
$1,898

/ mo
9
Mbps
×
Spend a few hours and learn the Korean alphabet (not that hard) and Google some names of Korean dish

⭐️ Score

💵 Cost

📡 Internet

😀 Fun

👮 Safety
🌥
Feels

29°

84°
27°
81°
AQI
44
7x
$2,204

/ mo
19
Mbps
×
⭐️ Score

💵 Cost

📡 Internet

😀 Fun

👮 Safety
☀️
Feels

18°

64°
17°
63°
AQI
120
😷
4x
$1,545

/ mo
22
Mbps
×
Don't believe the prices on here for an apartment. 686 usd/month refers to an apartment in a high c

⭐️ Score

💵 Cost

📡 Internet

😀 Fun

👮 Safety
🌧
Feels

36°

97°
30°
87°
🥵
AQI
44
4x
$1,441

/ mo
25
Mbps
×
Kuala Lumpur is a modern metropolitan filled with fun loving people and excellent choice of food, av

⭐️ Score

💵 Cost

📡 Internet

😀 Fun

👮 Safety
🌤
Feels

41°

106°
31°
88°
🥵
AQI
69
4x
$1,261

/ mo
18
Mbps
×
Chiang Mai used to be N.1 for the digital nomad life. It is still great and you can find really chea

⭐️ Score

💵 Cost

📡 Internet

😀 Fun

👮 Safety
🌧
Feels

43°

109°
32°
90°
🥵
AQI
17
3x
$1,071

/ mo
24
Mbps
×
⭐️ Score

💵 Cost

📡 Internet

😀 Fun

👮 Safety
☀️
Feels

24°

75°
24°
76°
AQI
61
2x
$2,054

/ mo
2
Mbps
×
Hong Kong is a fabulous city - from big city living, to isolated beaches, outlying islands and hikes

⭐️ Score

💵 Cost

📡 Internet

😀 Fun

👮 Safety
🌧
Feels

40°

104°
30°
86°
🥵
AQI
22
2x
$2,420

/ mo
70
Mbps
×
🛌 Most time spent
Lot's of great little eating places hidden around. the food style is much different than Johannesbur

⭐️ Score

💵 Cost

📡 Internet

😀 Fun

👮 Safety
🌥
Feels

22°

72°
22°
71°
AQI
61
13yr
$1,898

/ mo
9
Mbps
×
Spend a few hours and learn the Korean alphabet (not that hard) and Google some names of Korean dish

⭐️ Score

💵 Cost

📡 Internet

😀 Fun

👮 Safety
🌥
Feels

29°

84°
27°
81°
AQI
44
4yr
$2,204

/ mo
19
Mbps
×
⭐️ Score

💵 Cost

📡 Internet

😀 Fun

👮 Safety
☀️
Feels

18°

64°
17°
63°
AQI
120
😷
2yr
$1,545

/ mo
22
Mbps
×
Chiang Mai used to be N.1 for the digital nomad life. It is still great and you can find really chea

⭐️ Score

💵 Cost

📡 Internet

😀 Fun

👮 Safety
🌧
Feels

43°

109°
32°
90°
🥵
AQI
17
5mo
$1,071

/ mo
24
Mbps
×
Kuala Lumpur is a modern metropolitan filled with fun loving people and excellent choice of food, av

⭐️ Score

💵 Cost

📡 Internet

😀 Fun

👮 Safety
🌤
Feels

41°

106°
31°
88°
🥵
AQI
69
2mo
$1,261

/ mo
18
Mbps
×
We picked up 4G SIM from the airport for $5 that got us 20Gb for the 2 weeks we visited the place to

⭐️ Score

💵 Cost

📡 Internet

😀 Fun

👮 Safety
🌥
Feels

41°

106°
31°
88°
🥵
AQI
74
1mo
$1,071

/ mo
17
Mbps
×
Hong Kong is a fabulous city - from big city living, to isolated beaches, outlying islands and hikes

⭐️ Score

💵 Cost

📡 Internet

😀 Fun

👮 Safety
🌧
Feels

40°

104°
30°
86°
🥵
AQI
22
1mo
$2,420

/ mo
70
Mbps
×
⭐️ Score

💵 Cost

📡 Internet

😀 Fun

👮 Safety
☀️
Feels

17°

63°
17°
63°
AQI
65
29d
$1,574

/ mo
7
Mbps
×